DOP Agent App - For RD, MPKBY & SAS Agents
Published On: 26-Feb-2019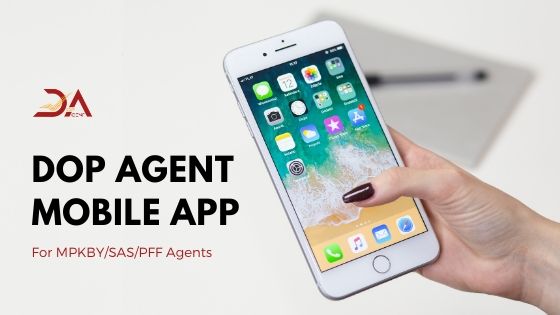 DOP Agent App - DOP Agent Software for For Post Office Agents
The DOP Agent Software is an indispensable tool for any DOP Agent, as it provides a comprehensive set of features that help agents manage and execute their responsibilities with ease and efficiency.
However, when agents are on the go, keeping in touch with the user accounts can be hard, but not when you're a DOP Agent Software user.
The software has a mobile version, which is the best way to keep track of the existing accounts.
Here's why you should consider the DOP Agent Software Mobile App.
It gives you a record of all your ongoing accounts, and you can look up any of the information whenever needed.
It notifies you with timely reminders about the state of the lagging accounts so that you can remind the investors.
It is easy to operate and very light on your phone.
There are no complicated sections, and the app has a very user-friendly interface.
For DOP Agent Software users, the app comes as a convenient extension to the software. One important thing to know is that you need to have a working desktop software for the application to be of any use to you.
Here's what you can do to install this app on your phone.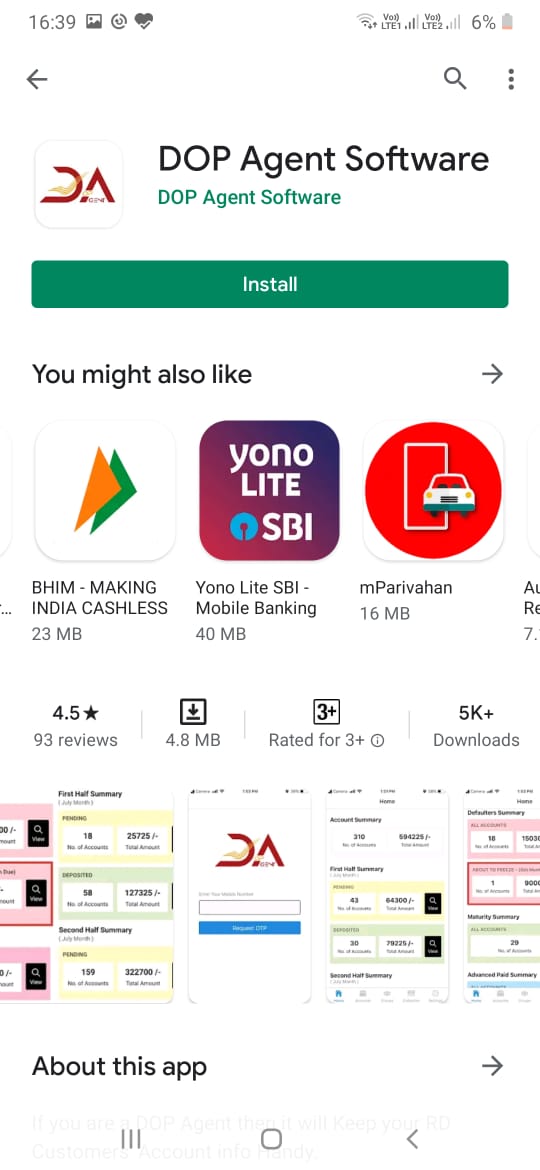 How to Install DOP Agent App
1. First of all, locate the application on the app store (https://play.google.com/store/apps/details?id=com.dopagent.collection). It is easy enough to find, and once you're there, click on install.
2. After you have installed the application on your phone, you can move on. The app will ask for your mobile number, and you can provide one that is working.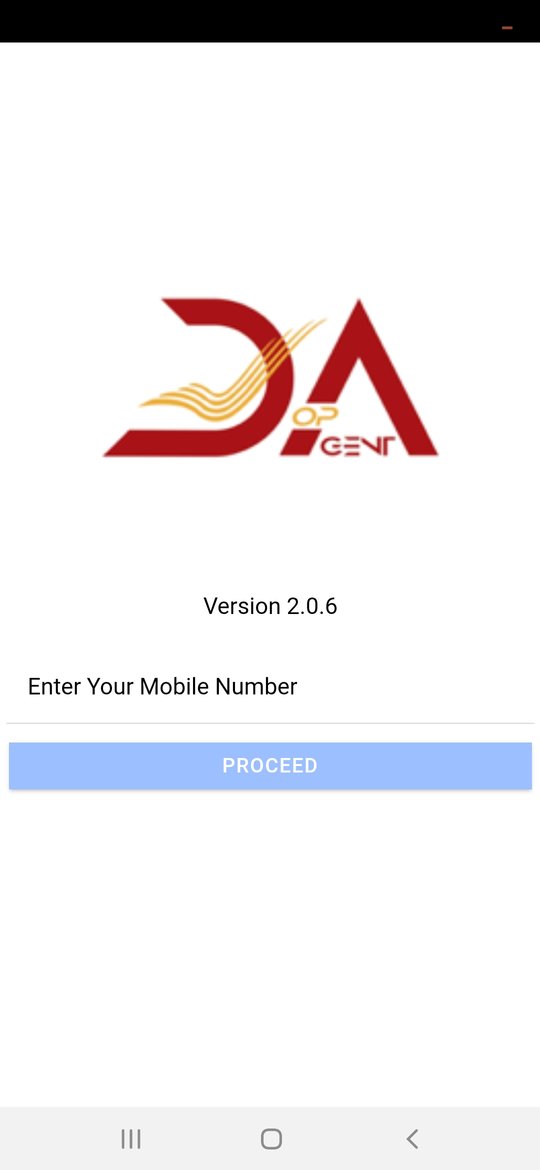 3. The server will send an OTP to the number you have provided, and you can then enter it and proceed to the application front page.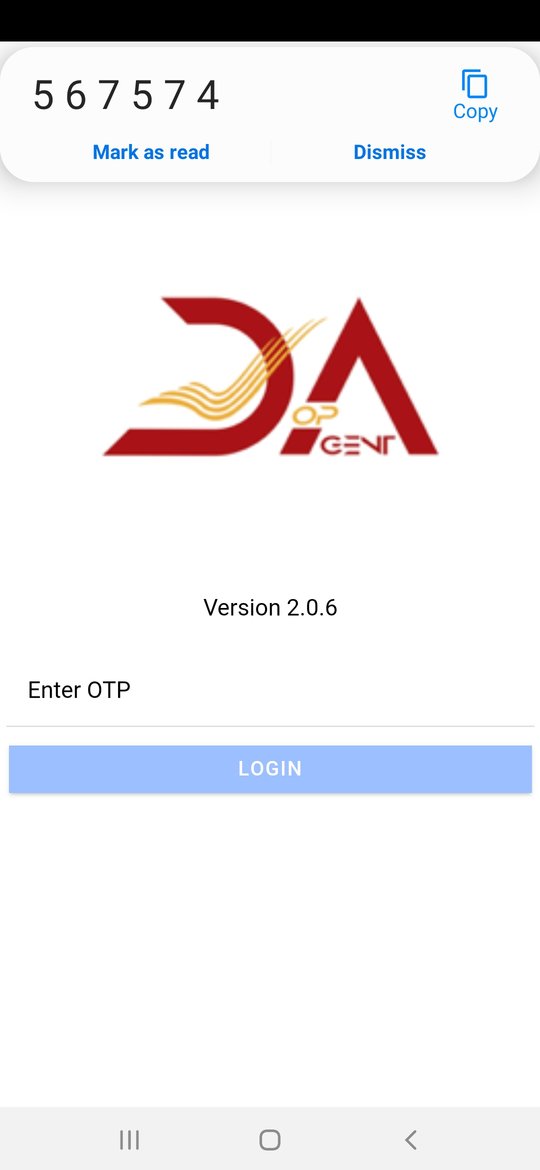 4. On the bottom right corner, you'll see the settings option, and upon clicking there, you'll see the logout option as a ReSync option. If the application hasn't updated from your DOP Id, you can try once again from here.
5. You can also log out at any time and login back by following the same procedure.
Once you're in, you'll see a couple of features in the application.
DOP Agent App features
First Half/Second Half Pending List (First half summary/second half summary)
This section of the app is where you can locate the pending proceedings, i.e., (1- 15) the first half, and (16- 31) the second half. With this section, you can take timely action to avoid any penalties or late fees.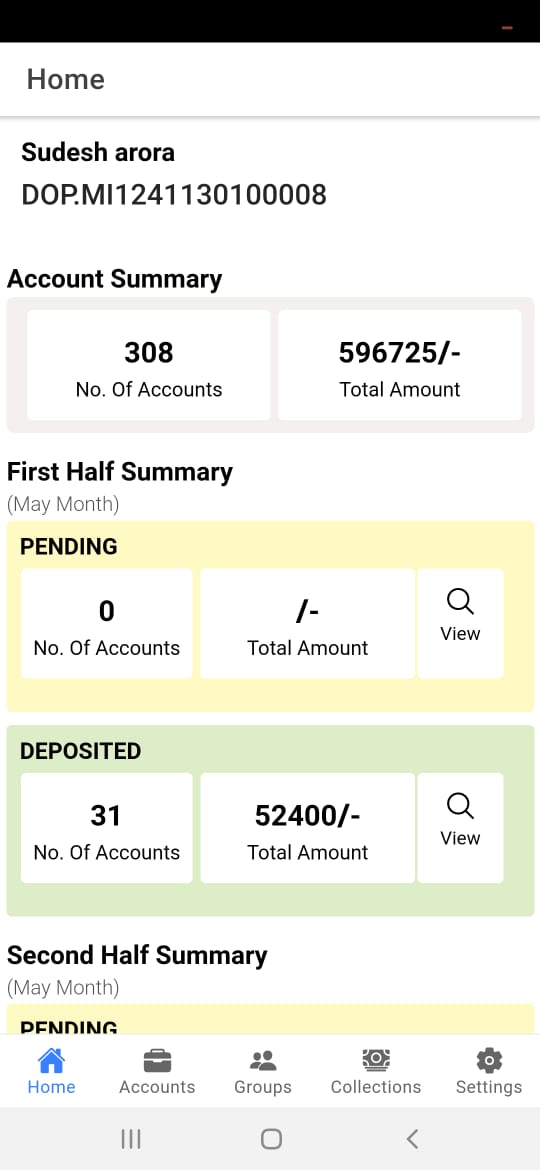 Defaulters Accounts List (Defaulters Summary)
There's also a section that specifically deals with all the pending payments and instalments. You can use this information to get in contact with those people who are not paying and keep your affairs in check by reminding them to pay their dues.
Accounts Matured, or to be Matured (Maturity Summary)
There's also a section for all the accounts that are going to be or are already mature. You can conclude the maturity proceeding timely, leveraging this information, and initiate a new account opening process if needed.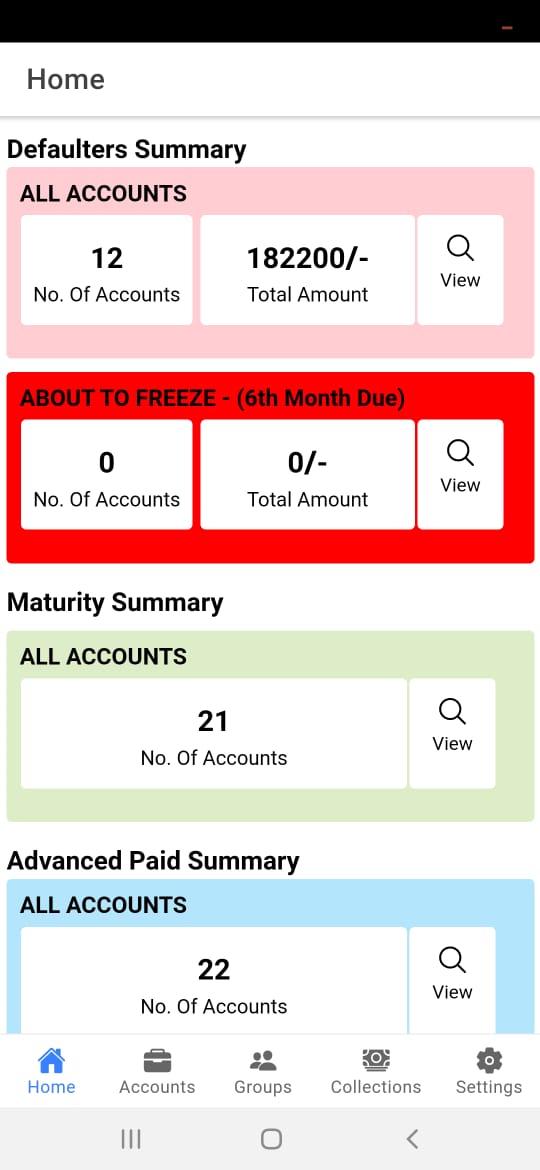 Accounts to Freeze (About to Freeze)
If there are accounts that are unresponsive for longer than five months, these are accounts that are at risk of getting frozen. This section keeps track of such users, and you can let them know that they need to act urgently.
Advanced Paid Accounts (Advanced Paid Summary)
Some users are proactive in their payments and pay in advance. This section is for such users, and you can manage such accounts accordingly.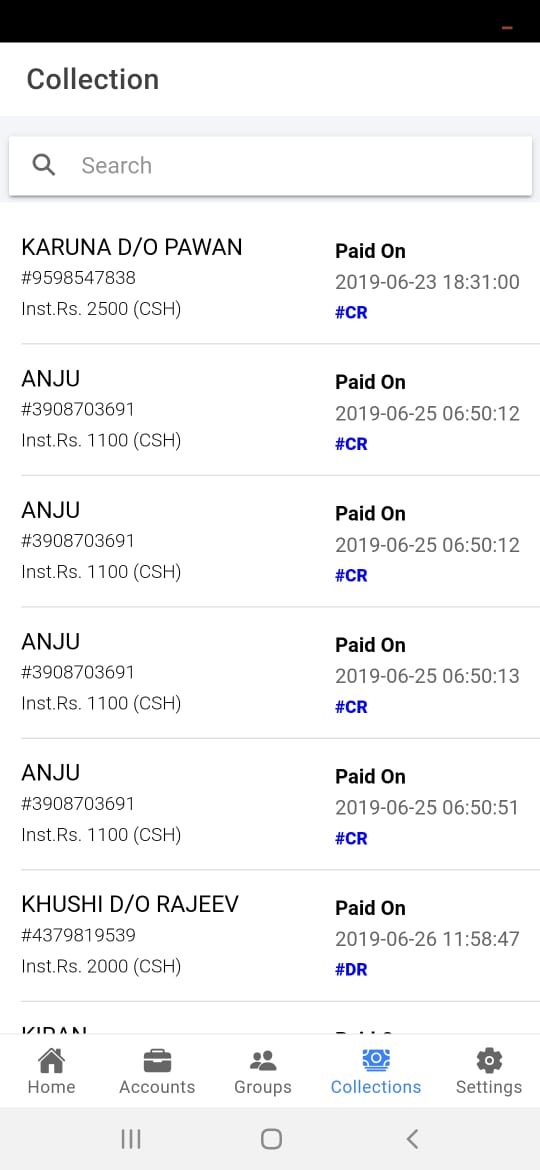 Newly Opened Accounts (New Accounts Summary)
Accounts that have come into being in the last three months show up in this section. After three months, they get sorted into any of the categories mentioned above, as per their status.
Here's a video explaining how Post Office Agent can use the DOP Agent app for their benefits
Conclusion
The DOP Agent Software for mobile is an app that keeps the agents well- informed, and they can proactively proceed with any account-related formality. The desktop software is necessary for the app to be useful, and both work in sync. It is easy to install, as well as to use with a user- friendly interface. An agent's best friends on the go, this is a must-have for any DOP Agent.