Post Office Agent Software Working and Who Should Use It?
Published On: 26-Feb-2019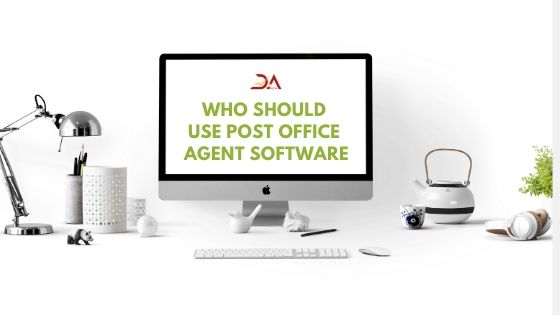 Welcome To The Department Of Post Agent Software

Our Post Office Agent Software is a tool that can be used by Post Office Agents. The software is meant to reduce the workload of the agents working on the portal.
What Is The Post Office Agent Software?
Like mentioned, the DOP software is meant for the India Post Agents. These agents are required to make EMI's for their clients on a monthly basis. Each agent has multiple accounts and hence he/she must remember or write somewhere the account numbers of these holders and save data regarding page numbers of their lots. This additional effort of writing down and remembering things can become difficult when agents have multiple account holders they manage.
The DOP Software is an easy way for agents to manage the accounts and make lots. All you have to do is go to the DOP agent software website and then download the software. We have a tutorial on how to do this. Once downloaded, you can use all the features of this software. The software allows agents to save time and efforts.
Various things you can do on the software includes: find details regarding various accounts, make rebate or default entries, download and print reports, make up to 10 lots, prepare offline schedules, find default accounts and pay installments in advance.
How The Post Office Agent Software Works
All you have to do is download the software and start working.
The software in itself is easy to download and doesn't take up much time or space. Once downloaded, you can go to the software, which opens up in the form of an excel sheet. On this excel sheet, you can do everything you need for your clients. You can make up to 10 lots at the same time, you get a shortcode for all your account numbers. These shortcodes make it easy for you to remember the accounts. In order to save this data to the software, you need to log in again once you download the software, this will prompt you to save all your data from the website to the software. As soon as you say yes, all the data from the website will be saved on the software.
From here, the software automates a large part of your work. This will help you in becoming efficient and make sure you are on top of your work. The solution also allows you to easily access accounts and find default accounts. You can also get daily or monthly reports from here. The best part is that the software doesn't hang like the website
Who Should Use The DOP Software
This software is a great solution for RD Agents who have multiple accounts to handle. Although the India Post website is made to help your work, the website lags when you have multiple accounts to operate on. The website starts hanging when you work on it for a long time. Additionally, once the website hangs, all the work you may have previously done gets lost. This is a huge deal for an agent who needs to remember account number, scroll through pages and ultimately make lot one by one for all accounts. By the end of it, it can take you up to 30 minutes to do this. This is why you need the DOP software.
The software offers the following benefits:
Everything can be done with the help of one click.
There are shortcodes for account numbers and agents don't need to write the entire 10 digit account each time.
Agents can make multiple lots at the same time.
There is no need to work on accounts individually.
The software tells you if there is any default account.
You can auto log in on your account.
The software saves your data in case there is a network problem and you can start working from where you left as soon as the internet comes back up.
Everything is represented using different colours
Therefore the software is the best solution for agents who:
Works for the India post regularly
Have multiple accounts that they handle
Work on-the-go and don't have too much time on their hands
Need a solution that will do the work for them in a fast and efficient manner
With all these benefits, you should shift from the India Post website to the DOP agent software immediately as there are no cons and many pros that will improve your work and make you efficient. As a result, you will have more time on your hands and you can invest this time towards more important things in your life.
Related Links:
Download DOP Agent Software App here
Basic Reads For Post Office Agents: